The Transforming Power of Murals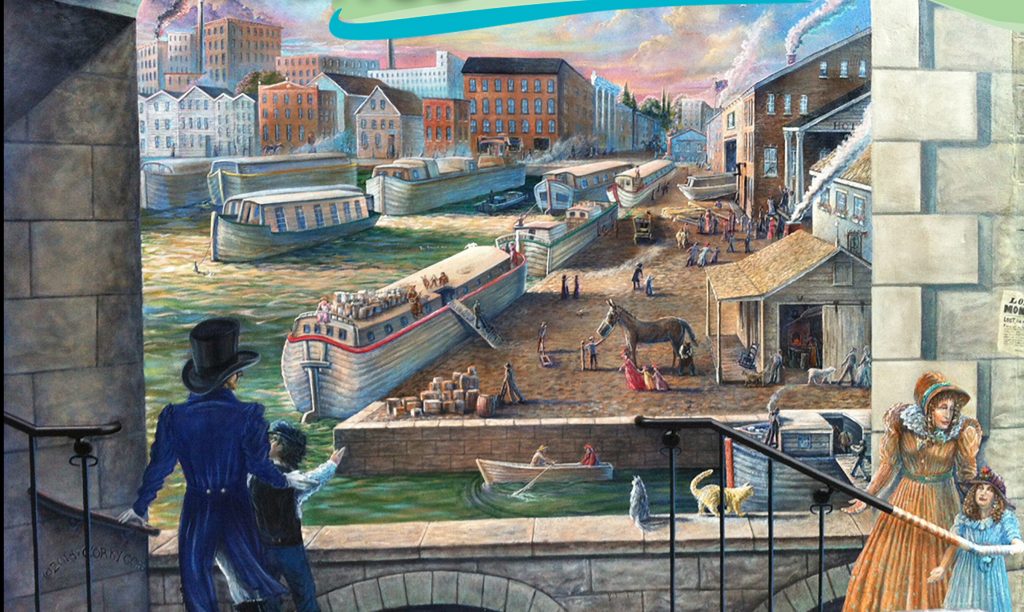 According to Michelle Gaughy in her blog post, "When a mural is completed, there is usually enormous pride in the work – and positive publicity. It's a small, but powerful transformation, and often, its effects can resonate at many levels and for a long while." Our Mural Expo is designed to support towns and villages connected to New York State canals and their heritage areas in their efforts to reflect the proud history that built them, sustained them and defines them as a part of a larger enterprise in American history.
Murals created in small towns have the power to create identities for its citizens, provide a public meeting place for residents and visitors to exchange narratives about their own histories and exhibit the communities' cultural and historical values.    By having artists create murals over the week of the Global Mural Conference, even the smallest municipalities  will have by the end of the week a mural that will not only enhance buildings and public spaces but also give local governments and their citizens an opportunity to realize how transformative art can be.  One mural leads to another.  Lyons began with one and now has eight.  Together they show off its past, present and future.