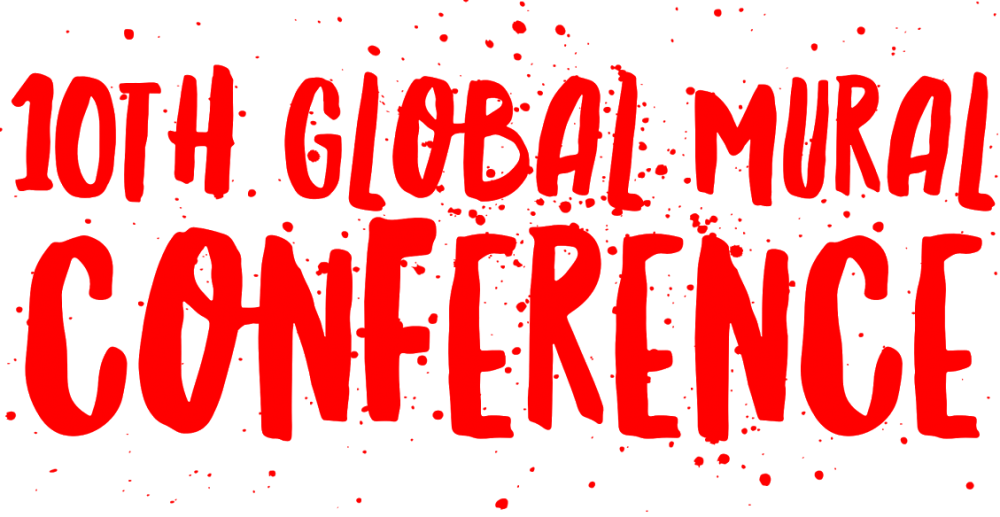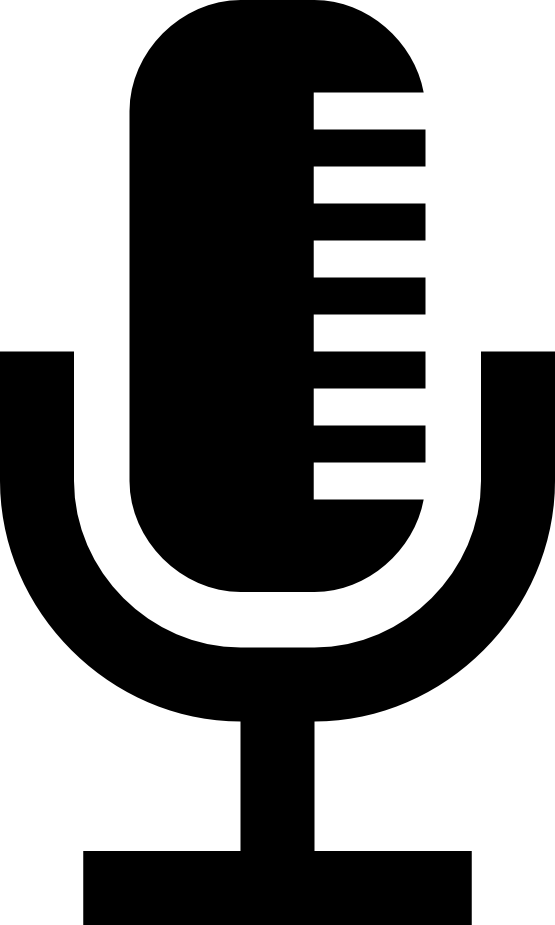 Speakers
On Friday, September 23 and Saturday, September 24, the 2016 Global Mural Conference was held in Fairport, NY. Expert presenters shared their experience on topics including mural restoration and upkeep, marketing, working with communities, funding murals and much, much more. Below are the speakers with an overview of their presentations.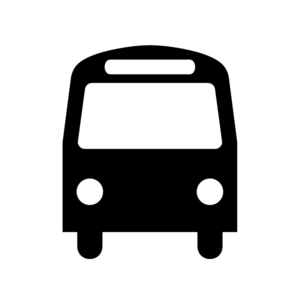 GMC Mobile Tour
GMC went mobile with our tour session on Friday, September 23.  Local murals were visited and enjoyed along the route in the beautiful Finger Lakes Region. A mural dedication and tour was held in Canandaigua and another soon to be dedicated mural was previewed in Lyons. Several presentations were given at the Ohmann Theater including a  documentary film on the Erie Canal by co-producer, Dan Ward. Mark DeCracker lead a Lyons village mural walking tour before leaving for a stop in Macedon. There we were greeted by historians speaking on the Erie Canal Lock 30 Park mural. The day was topped off with an enjoyable dinner, speakers and networking at the Long Acre Farm, New York's premier Agri-Tourism destination.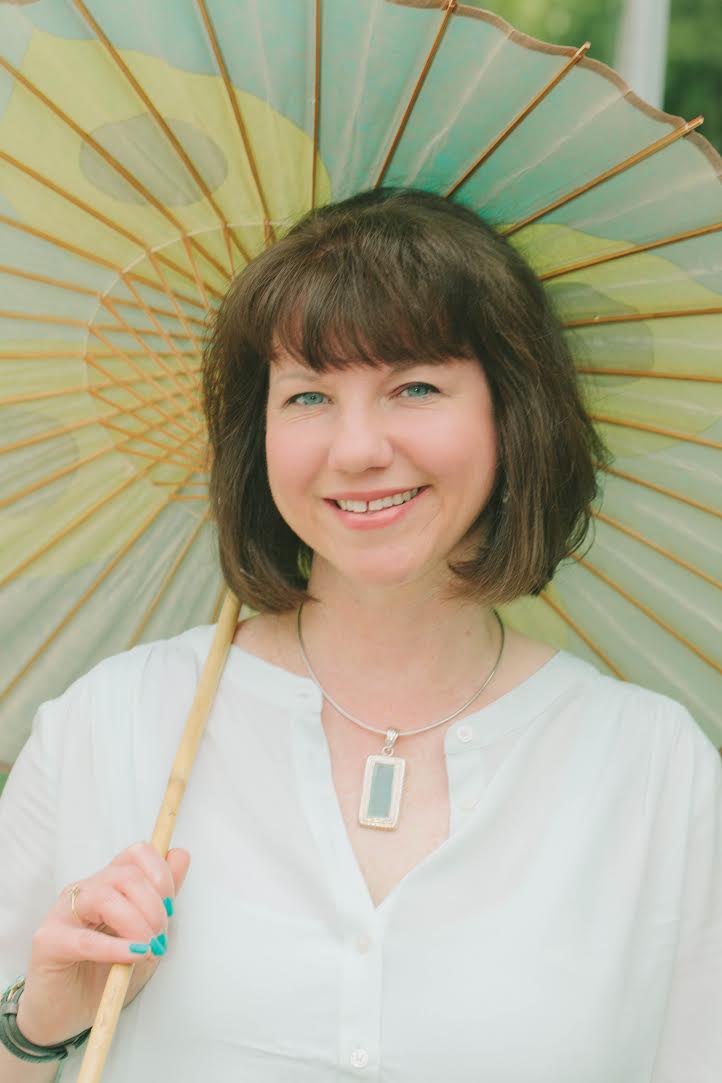 Erie Canal Heritage Mural Expo
This very successful event was held from September 19 through 23, 2016 under the direction of Amy Colburn. The Expo was held under the tent at the Woodcliff Hotel and Spa in Fairport, NY, open daily free to the public where visitors enjoyed watching and interacting with both international and local artists during the week.
As a result of the Expo at the10th Global Mural Conference, there are several beautiful murals that were completed by artists donating their time and talent. Some have gone on to be installed in area communities where they were sponsored from depicting local heritage; several others are now for sale to individuals, businesses, or communities. 
Visit the Expo's Artist Page to learn more about the artists and murals here.
Please contact Mark DeCracker at mark@gmc2016.com for more information regarding purchasing a mural for your site.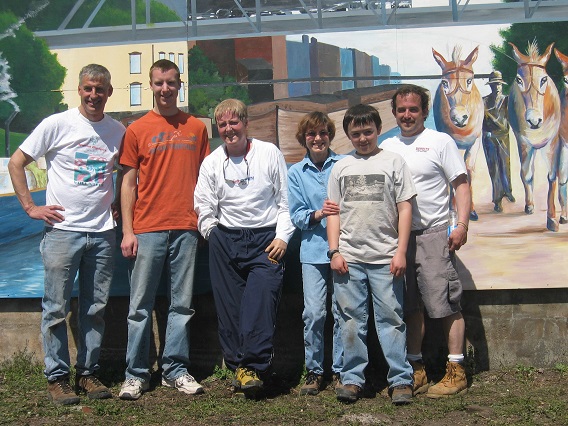 Mural Mania Founder
President and founder of E.R.I.E (Erie's Restoration Interests Everyone) from 1988-1996, Mark DeCracker is also one of the founders of Mural Mania, an organization dedicated to placing murals along the regional Erie Canal corridor communities.  This cultural, historical and economic effort has resulted in 70 miles of murals from Syracuse to Brockport.  Varied in styles from realism to abstract, the murals were commissioned with community input and have become a source of community pride in each case an installation has occurred. Mark was also president of the Lyons Chamber of Commerce from 2006-2011 and founder of the Forever Wild for Everyone program which has resulted in the creation of natural parks and trails in Wayne County for all citizens, regardless of ability or mobility. His community leadership in these endeavors led him to attend the 2010 Global Mural Conference in Colquitte, GA and Sherbrooke, Canada in 2014, during which he won the Fairport location for the 2016 GMC conference. Mark served as chairman of the Planning Committee and the event's MC. He also guided the walking tour on Friday's Mobile Tour in the village of Lyons highlighting eight murals Mural Mania has helped to complete.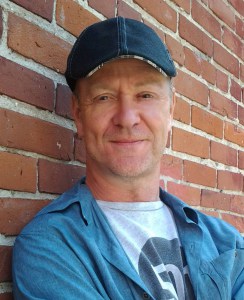 Introduction to GMACTA & M.U.R.I.R.S….An Award-winning Mural Collective Success Story
Serge Malenfont, President of GMACTA
Serge Malenfant is president of the Global Mural Arts & Cultural Tourism Association (GMACTA). This association was founded in 1997 by a true inspiration, Dr Karl Schultz from Chemainus, BC, Canada who helped forge the town to become a major tourist attraction through its murals programs. Its success is now inspiring many other towns in different countries around the world to explore this avenue. Under Serge's leadership GMACTA is fulfilling its mission to market and publicize the abundant wealth of artists, towns and cultural events around the globe. Its objective is to create partnerships and networking between cities, artists, business, art enthusiasts, economic development authorities and tourism organizations.   
Serge shared how the award winning Sherbrooke-based historical mural collective, M.U.R.I.R.S has turned a major city into an incredible tourist attraction that pays homage to the history of Sherbrooke.
FRIDAY OHMANN THEATER PRESENTATIONS
The Erie Canal provided inexpensive and easy transportation of goods, which allowed agriculture and industry to develop and towns to thrive. Bruce, a member of the Canal Society of New York State, gave talk on the Canal's impact on the area.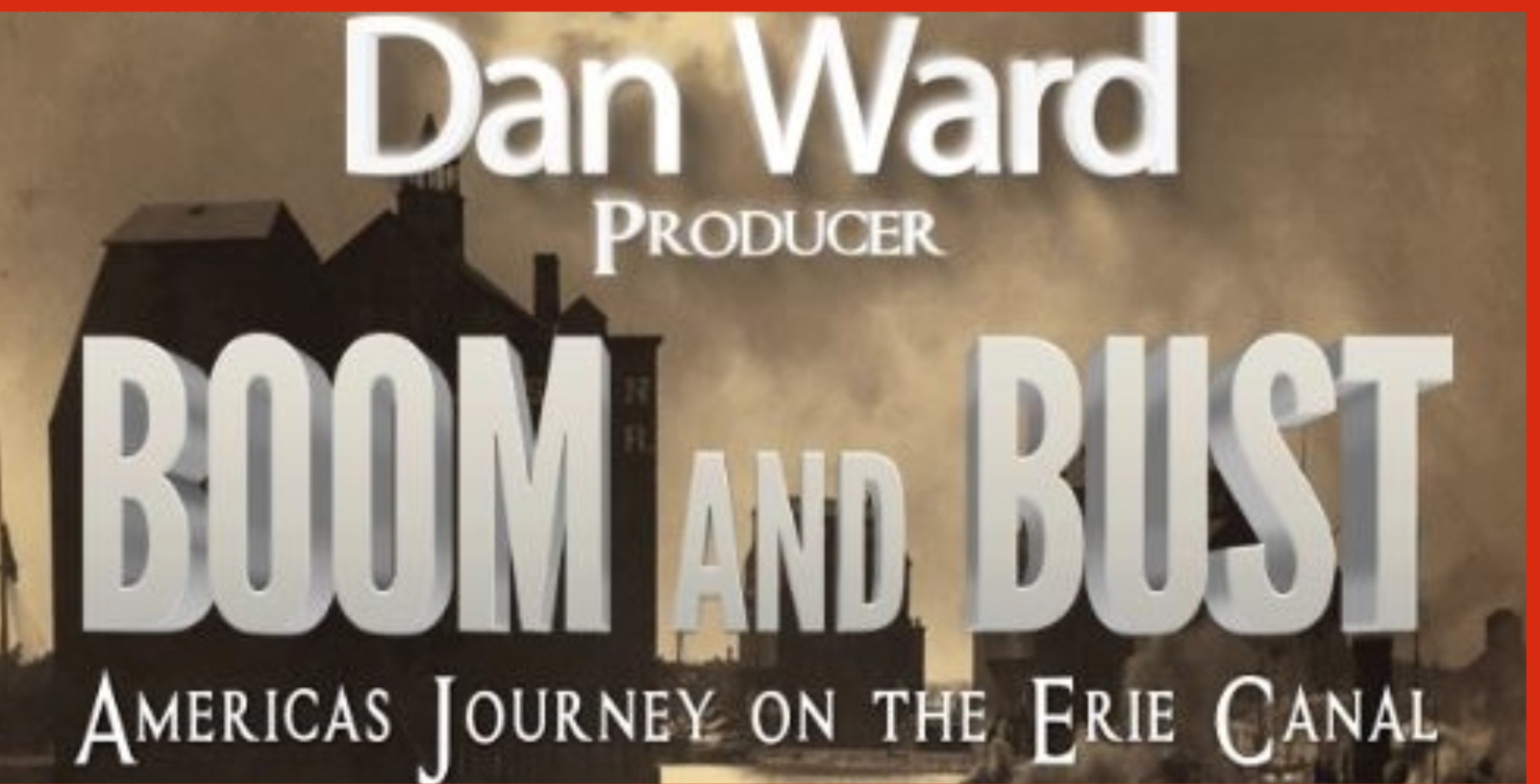 BOOM AND BUST: America's Journey on the Erie Canal
Daniel Franklin Ward, Ph.D.
Daniel Franklin Ward, PhD, is a folklorist, historian and an independent consultant in cultural research, cultural resources management and presentation. He has directed research, fieldwork, documentation, development, production and presentation historical projects for various organizations throughout the United States.
Co-producer, Dr. Dan Ward showed a 30-minute documentary film, Boom and Bust: America's Journey on the Erie Canal followed by an interesting discussion. The film examined the economic boom created by the Erie Canal's trade route and how small towns along the Erie Canal were impacted by the rise and fall of its industries.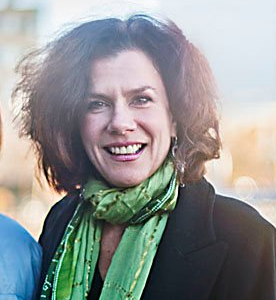 Wayne County History
Larry Ann Evans, Executive Director, Wayne County Historical Society
For the last eight years, Larry Ann Evans has been Executive Director of the Museum of Wayne County History where she puts to use her years of experience in the entertainment and media industry, shining a new, bright and exciting face on local history. She offers a wide range of talents weaved into her work at the Museum including writing, producing, acting, film, directing and managing in the theatre arts.
Wayne County played host to key events including the development of significant American religions, the Erie Canal that contributed to westward expansion of the Country, Underground Railroad operations, and serving as a Great Lakes commerce center. Larry Ann brought history alive with slides and film from the area.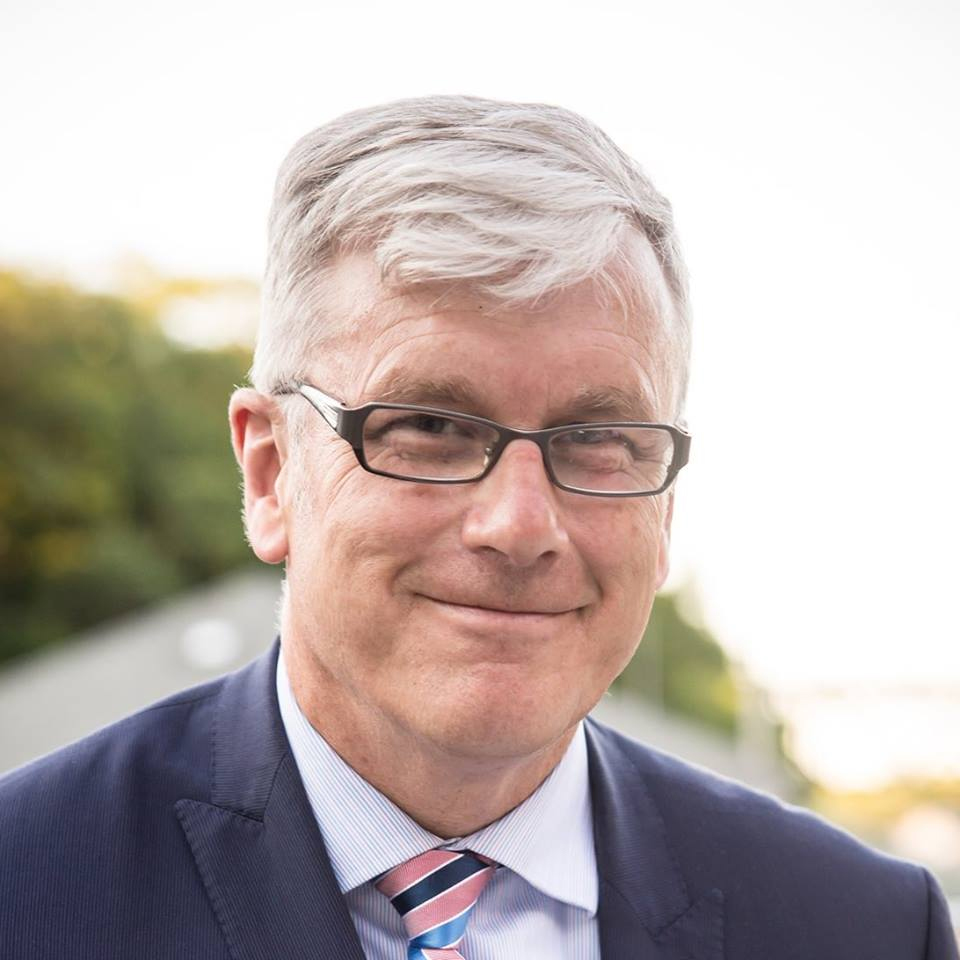 Navigating the Path from Idea to Community Treasure – The Story of the Mural, Guardian of the Waters
George E. Fritz
Mr. Fritz is the owner of Mills Jewelers and a graduate Gemologist (GIA) from Lockport, NY. His presentation included lessons learned from forming a committee for the installation of a mural in Lockport.  He included experience in determining goals, choosing the artists, building excitement with social media, events and fundraising efforts, and jumping through unexpected hurdles as they moved ahead to complete the project.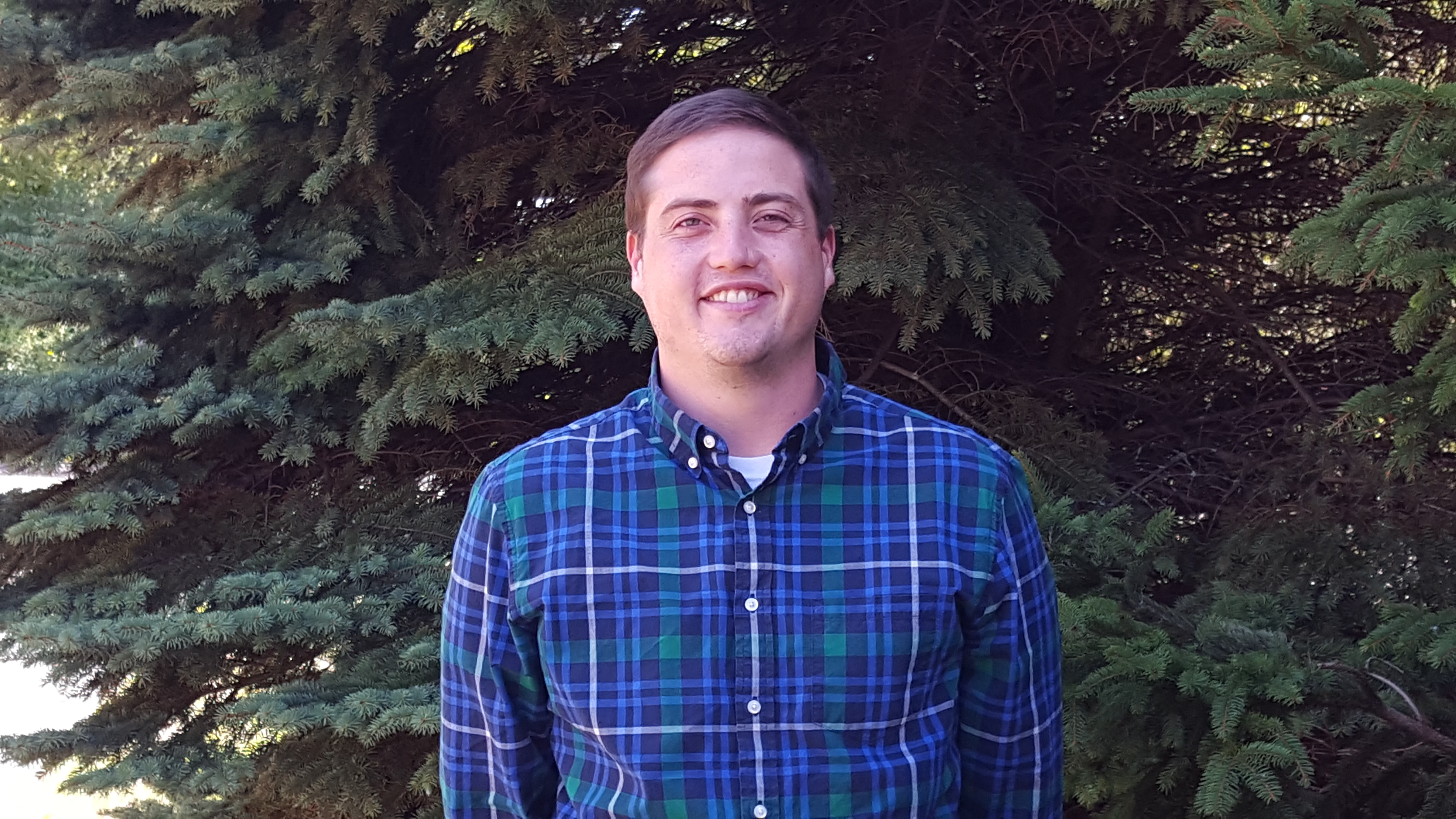 Tourism in the Digital Age: OnCell and Public Art
Kyle Pierce, Senior Territory Manager, OnCell
Kyle Pierce is a Senior Territory Manager at OnCell, a mobile technology company dedicated to helping cultural destinations share their story using mobile apps and audio tours. Kyle has helped over a hundred heritage areas, historic sites, parks, and museums enhance their visitor engagement and mobile strategy. He received a B.S. in Business Administration from The College at Brockport. Though he currently resides in downtown Rochester, growing up in a Western New York village with a population of 844 makes him appreciate the uniqueness of the many heritage destinations in the Finger Lakes and Erie Canal region.
His presentation showed an example of how OnCell's service can provide communities with interactive tours highlighting murals and other cultural features in communities.
Murals Mobile Tour Stop – Macedon and Palmyra
Laurel Wemett and Bill Lawton
Laurel Wemett is an art history instructor and freelance writer from Canandaigua, NY, who recently worked on a project with the Macedon Public Library focused on a collection of mostly Erie Canal imagery. Laurel interpreted the Erie Canal Lock 30 Mural at the Macedon Elmer Clark Pavilion and Butterfly Trail on the Wayne County Mobile Tour.
Bill Lawton interpreted the site of the Aldrich Towing-Path Change Bridge at Aqueduct Park in Palmyra. This amazing restored structure showcases one of only two bridges from the original Erie Canal and one of the oldest metal bridges in the country.
GUEST SPEAKERS FRIDAY EVENING AT LONG ACRE FARMS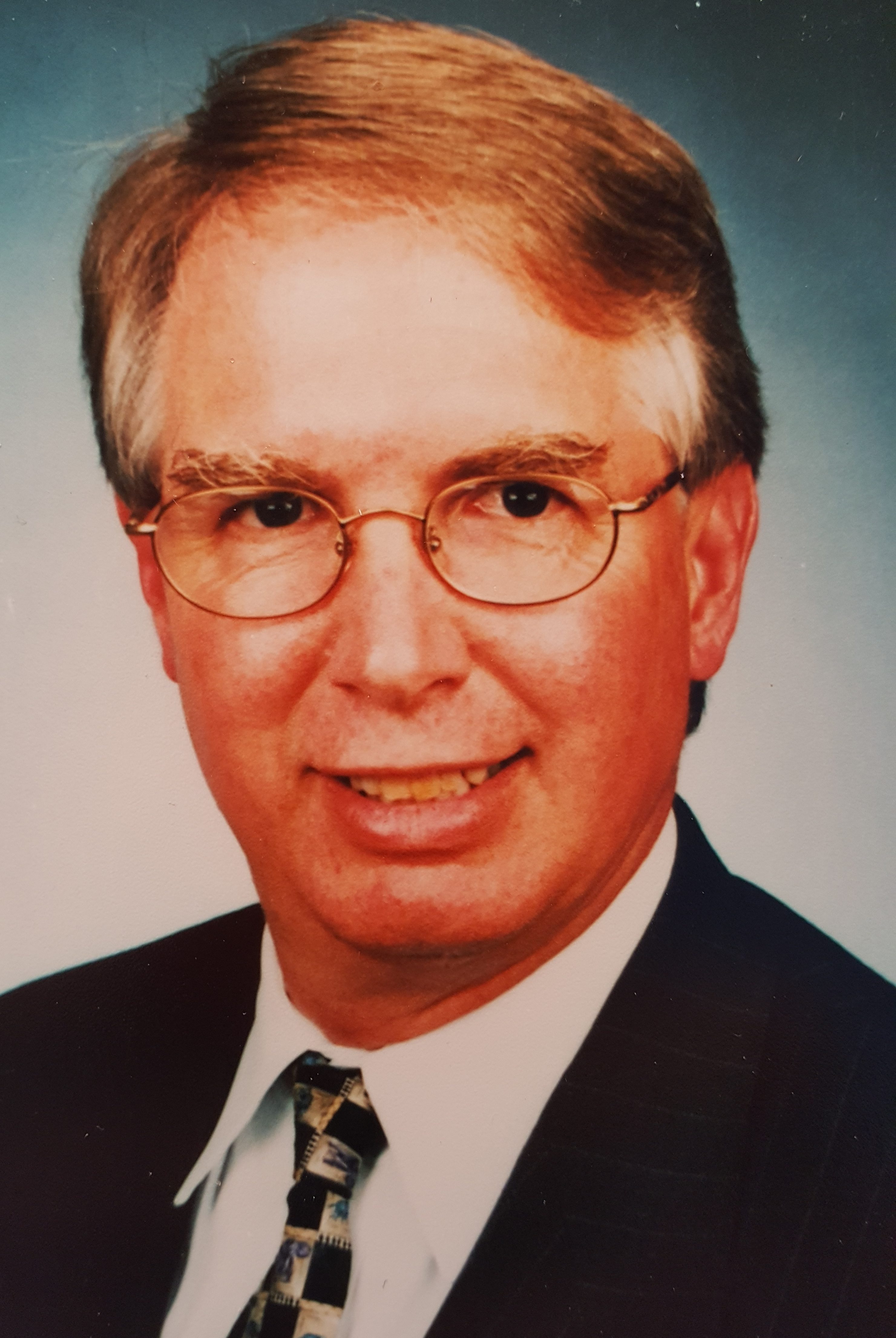 Erie Canalway National Heritage Corridor….A World-Class Tourist Destination
Pieter Smeenk, Board Chairman
Mr. Smeenk retired after serving 30+ years with county and local governments. He served at the County level as a County Legislator (1992-2004) and as Supervisor of Buildings for Monroe County (2004-May, 2013).  At the local level, he served as Fairport Village Trustee (1988-1992), Deputy Mayor (1990-1992) and as a member and chairperson of the Fairport Zoning Board of Appeals (1980-1988).  He also owned and operated Suburban Cleaning Service for 29 years which he sold in 2004.
He is an active member in many local community organizations including Fairport Rotary, Fairport Village Partnership, Rochester/Fingerlakes Film and Video Office, and currently serves as Chair, former Treasurer, of the Fairport Baptist Home.  He has served at the state level as Commissioner for 15 years on the New York State Canal Recreationway Commission. He currently serves as Chair of the Erie Canalway National Heritage Corridor to which he has served as a Commissioner since its inception. He served as Former Treasurer and Co-chair of the Nominations and Governance Committee.
In his spare time, he enjoys biking the canal path and promoting the Erie Canal with visitors, colleagues and friends.
Pieter discussed how the Erie Canalway National Heritage Corridor serves as a unique partner with other organizations and communities to preserve heritage, to promote the Corridor as a world-class tourism destination, and to foster vibrant communities connected by the waterway.
New York State's Canal System – Celebrating 200 Years in the Making!
Michael Bopp,  Director – Canalway Recreationway Commission, New York State Canal Corporation
The New York State Canal Corporation has transformed the Canal System into a world class recreationway and emerging commercial waterway, with clustered development to foster recreation, tourism and economic development, while preserving the natural and historical environment of the System and its adjacent communities. As director of the Canal Recreationway Commission. Michael's work with the Commission involves creating and periodically updating a Canal Recreationway Plan, advising and assisting the Canal Corporation in carrying out its duties and obligations, and marketing and promoting the Canal System as a whole.
Michael updated us on the Canal Corporation's work along the 524-mile inland waterway that spans upstate New York and plans for its upcoming celebration of 200 years in the making.
Saturday, September 24th Presentations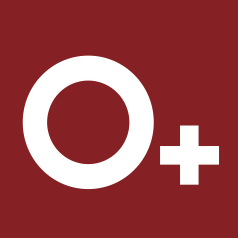 O+ Exchanging the Art of Medicine for the Medicine of Art
Joe Concra
Joe Concra, Painter, is co-founder and executive director of O+ Festival, a national nonprofit headquartered in Kingston, N.Y.
By exchanging the art of medicine for the medicine of art, O+ (pronounced O Positive), Concra will show how it empowers communities to take control of their collective wellbeing. He will share how underinsured artists, musicians and volunteers are donating their talent – including the creation of large-scale murals — and receiving complimentary health and wellness care from volunteer providers during weekend-long celebrations in Kingston, Chicago's Pilsen neighborhood and Petaluma, CA. A fourth festival will launch in Haverhill, MA, in 2017.
Joe's excellent presentation showed how the gaps in health care for creatives is being addressed with O+ Festivals held in several cities that is impacting communities overall health.
Web sites: joeconcra.com and opositivefestival.org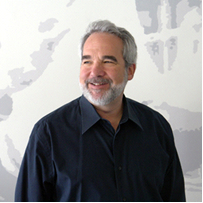 Golden's Support for the Arts
Mark Golden, CEO and Co-Founder of Golden Artist Colors, Inc.
Mark Golden, CEO and Co-founder of Golden Artist Colors, Inc. began in 1980 with 4 employees, his father, the renowned paint maker, Sam Golden, mother Adele and wife Barbara. The company started by making and delivering unique custom artist acrylics for artists in Manhattan. GOLDEN continues to produce custom products for artists, conservators and museums in a one-of-a-kind custom production facility today. The company now has a staff of close to 200 Employee Owners in its 100,000 square foot facility on the original property. Mark has been a guest lecturer at universities, museums and conservation centers around the world, including a presentation at the Getty Center, LA, titled "Exterior Mural Painting in Acrylic Medium". Mark was also a member of Rescue Public Murals, a group of conservation scientists, conservators and mural activists creating best practices for mural completion and restoration. Mark has also co-authored a number of research papers on the topic of acrylic paints and conservation.
Mark was selected as the 1996 Small Business Person of the Year for New York State and recognized by President Bill Clinton for his activities in creating a business that exemplifies the spirit of Corporate Citizenship in providing a work environment that values all employees. In 2006, Mark received a new award from the American Conservation Institute, recognizing his many contributions to the field of historic and artistic works. In 2014 Mark received an honorary Doctorate from Colgate University for his work in support of the local and arts community. Mark is also the President of the Sam & Adele Golden Foundation for the Arts, which operates an International Artist Residence Program for artists working in paint.
In this presentation Mark Golden shared his inspiring story how his company's efforts has grown over the years since he took over the family business. He shared how Golden Paints works with mural artists and the process involved in overcoming many of the challenges these projects create, both with materials and preparation, as well as the hurdles in creating a participatory environment within the community sponsoring the mural. Mark presented some of the resources that are available to assist artists in selecting materials for their murals. He also shared the mural projects they have contributed to that go well beyond creating beautiful work, but have also uplifted a community.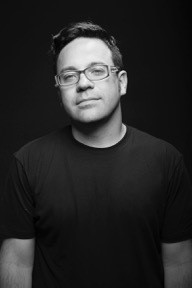 WALL\THERAPY – A Visual Intervention through Muralism.
Erich S. Lehman
Erich S. Lehman, is Co-Curator, Lead Organizer of Wall|Therapy now known world-wide for transforming walls, buildings, and neighborhoods that began in Rochester, and is now spreading to other areas. This transformation has sparked inspiration world-wide in individuals and communities alike. The murals have become part of the local conversation, the local identity, and the fabric of Rochester. Lehman explained just what WALL\THERAPY is and the motivations and process for curating artists and locations.
Erich showed how WALL\THERAPY is impacting the Rochester community and beyond, and what they have learned during the first five years of the project.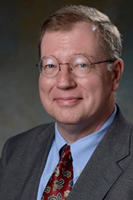 Frederick Douglass Mural Story
Timothy J. Madigan
Mr. Madigan is an Associate Professor of Philosophy at St. John Fisher College in Rochester, New York, and the Director of its Irish Studies Program. His talk examined how Frederick Douglass was an international figure of peace and remains a powerful figure for reconciliation in modern-day Ireland and Northern Ireland through the work of  Danny Devenny, a Muralist, former IRA member and current Peace Activist.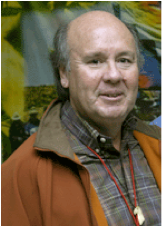 Ganondagan: A Cultural Message of Art and Peace
G. Peter Jemison
Film director G. Peter Jemison is a Heron clan Seneca from Cattaraugus. Mr. Jemison represents the Seneca Nation of Indians on repatriation issues; serves on the Advisory Council on Historic Preservation; and formerly served on the board of directors of the American Association of Museums. He is the Faithkeeper to the Cattaragus, and the Seneca Nation Chairman of the Haudenosaunee Standing Committee on the Burial Rules and Regulations. A renowned artist and cultural specialist, he is consulted on various Haudenosaunee issues. Jemison has also served as a Consultant to the Smithsonian Institute's Native American Museum Training Program, and to the National Endowment for the Arts. His paintings and drawings have shown in solo exhibitions at the Albright-Knox Art Gallery in Buffalo and at the Fenimore Art Museum in Cooperstown, New York. He was the founding director of the American Indian Community House Gallery in New York City. Jemison received a BS in art education and an honorary doctorate in fine arts from Buffalo State College in Buffalo, New York. He is a direct descendant of Mary Jemison, the famous adoptee from the 18th century (http://www.gettysburg.com/maryjemison/).
As manager of the Ganondagan State Historic Site, a recreation of a 17th-century Seneca village, located in Victor, New York, Jamison w highlighted the important idea of the Message of Peace, sometimes referred to as the Town of Peace. He related the story of the origin of the Onondowah':ga: (Seneca) on the southern eastern shore of Lake Canandaigua where communities thrived after they were united by the message of peace over a thousand years ago, and then was later destroyed.
Ganondagan opened as a New York State Historic Site in 1987; a Seneca Bark Longhouse was completed in 1998; and in October of 2015 the Seneca Art & Culture Center opened. Visit the site at: http://ganondagan.org/sacc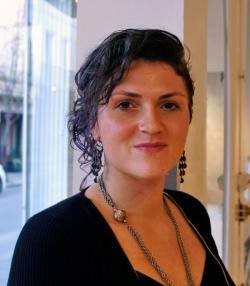 Roadblocks and Red Tape
Kathryn (Kady) Perry
Kathryn (Kady) Perry was born in scenic up-state New York. Known for her work in the field of Public Art, she has a contagious zeal and undeniable sense of adventure. She lead as Director for JungleScience Art Gallery in NY and also attained a dual-degree in Mathematical Sciences and Visual Art from Binghamton University in 2012.
Her passion and enthusiasm for the art world lead her to Brooklyn where she worked as a Talent Agent, managing the careers of visual artists and guiding the outside world to the beauty and powers of art. Kathryn teaches an undergraduate course on Public Art and now calls the Big Easy home. Serving on French Quarter Business Association's Quality of Life Committee and volunteering regularly at the New Orleans Art Center, she continues to manage fine art acquisitions around the world.
Kady's interactive session with co-presenter, Yadak Perry, focused on her work as a founding member of the Department of Public Art in Binghamton, NY, and as a Mayoral Adviser to the City of Binghamton as a Public Art Acquisitions Consultant. She addressed challenges she has navigated related to getting murals going and starting mural programs. Several points covered included: mayoral leadership changes & committee review, allies & language to prepare with and for, surviving budget cuts, high impact projects & capacity building, doing more then just painting, murals as problem solving tools, murals as social change, responsibilities of muralists (teacher, painter, change agent), organizing murals from a painters perspective, grassroots organizing: relationship building & resource sharing at both the local & state level. She shared examples of several projects including a Parking Ramp in Binghamton, Peony on Pioneer in Alaska, Phantom fame train Art in Brooklyn, Creative Art Works in Harlem.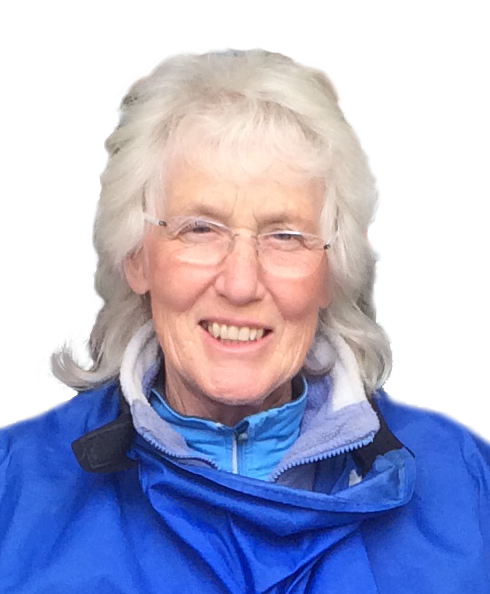 Gigi Alvare, Director of Education at the Rockwell Art Museum in Corning, New York, with her project colleagues, Dave Quackenbush and Brad Leiby related their experience working with students in Corning to create an expansive and ongoing mural project, with the Corning-Painted Post Area School District High School Learning Center, titled the Alley Art Project.   Students designed and painted birds and symbols that represent aspects of their hopes for their community, learning about art, design, and the research associated with the process of art making – all the while cultivating a sense of pride, ownership, and connection to the community.
Mural Restoration
Cim MacDonald, Curator Chemainus Murals
Cim MacDonald brings 30 years of experience as curator for the Chemainus Festival of Murals Society in Canada. She is also a signature member of the Professional Photographers of Canada, the Northwest Watercolor Society, and an Associate Member of the Federation of Canadian Artists. Painting accolades include awards of excellence and merit since 1985. MacDonald was the recipient of the BC Arts and Cultural Award in 1999, the Ted Mason Memorial Award in 2000. Her art work hangs in collections worldwide, including those of Her Majesty Queen Elizabeth 11 and Iona Campagnolo, the former Lieutenant Governor of British Columbia. Her talk and slides featured some of the problems she has encountered during her career and her approach used in the restoration of murals.
The Alley Art Project
Gigi Alvare, Artist Director, The Rockwell Museum; Dave Quackenbush, Lead Teacher; Brad Artist in Residence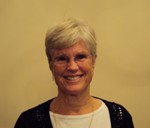 Art for People: Carl W. Peters and the Rochester WPA Murals
Carol Yost, 
Assistant Curator of Academic Programs, School Services, at the Memorial Art Gallery. Rochester
Carol is a long-time Rochester resident and taught high school for thirty years. She has been Assistant Curator of Academic Programs, School Services at the Memorial Art Gallery in Rochester for the last fifteen years. Yost is responsible for planning student curriculum-related tours, teacher workshops, classroom resources and a liaison with area school administrators and teachers. The topic of her presentation was on a recent exhibit at the Memorial Art Gallery on a collection of Carl W. Peters WPA murals. Carmelo Ortiz, the area mural artist who worked on the school mural, joined her in sharing his experience of guiding the high school students on the project.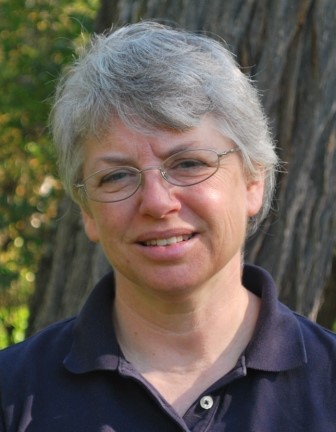 Folklore and Art: A Catalyst for Change
Ellen McHale
Ellen McHale, Executive Director of the New York Folklore Society, Schenectady, oversees the statewide non-profit organization that provides technical assistance and professional development opportunities relating to the scholarship and presentation of oral history, folk arts, and traditional culture.  A resident of the Schoharie Valley, she is currently engaged in an ongoing documentation project to capture the narratives of flood experiences during Irene and Lee.
McHale serves as a trainer for the Veteran's History Project for the Library of Congress and has assisted the LOC in developing a guide for "best practices."  In 2012, she received an Archie Green Fellowship from the Library of Congress to collect oral narratives in the stable areas of several thoroughbred racetracks, for inclusion in the LOC digital collections. McHale has served as a Fulbright lecturer at the Institute for Folklife Studies at the University of Stockholm, Sweden and currently teaches geography for Utica College.
Ellen shared how the New York Folklore Society has partnered with the William G. Pomeroy Foundation to promote cultural tourism and commemorate legends and folklore as part of New York State history. The Pomeroy Foundation's Legends & Lore Marker Grant Program was reviewed.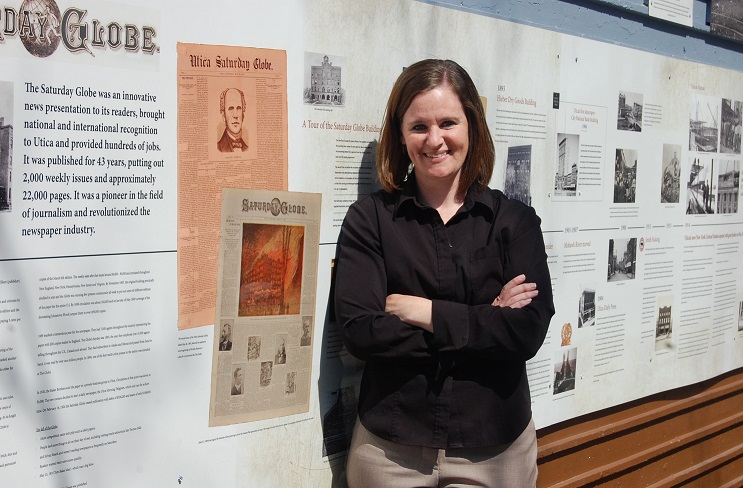 Three murals. One historic Utica neighborhood
Michelle Truett, 484 Design, Inc.
Michelle Truett gave a short background on a $250,000 National Grid grant that made it possible for murals at Bagg's Square in Utica, NY.  Her snapshot view of the branding initiative showed how the projects dictated the style and content for the murals. She provided an overview of each mural with lots of visuals, background information, and notes on the process used on each including community involvement, technical specs, etc., obstacles encountered, and how they were tackled. Truett included how similar projects were administered including "Jubilee Mural" on Lower Genesee Street, painted by Corky Goss; Wayfinding digital mural on Genesee Street overpass; and a Historic Timeline mural on a state-owned slip ramp. She shared how the murals have been received, and how they tie into neighborhood revitalization.