Conference Speaker to Highlight Murals' Powerful Influence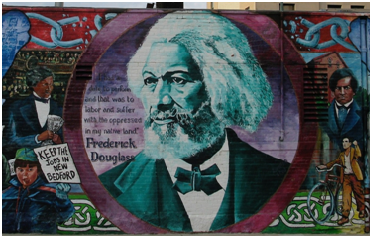 The 2016 Global Mural Conference to be held in Fairport, NY, at the Woodcliff Hotel and Spa during the week of September 18 – 24, is lining up notable speakers and artists from around the globe who will highlight the increasing importance of "Preserving Heritage Through Community Art." Workshop sessions will include a wide range of important topics such as preserving history through public art; funding; heritage tourism; collaboration between artists and towns; planning; maintenance; and marketing.
The setting for this year's conference is in the beautiful Finger Lakes Region along the Erie Canal National Heritage Corridor where the story of the Erie Canal influenced the development of America and communities from Albany to Buffalo sprung up and grew after the canal opened in 1825. The Canal created a conduit for ideas flowing through the communities including 19th century's most influential social reform movements comprising of abolition of slavery, Women's Rights, religion and utopian societies. It's rich history, stories, traditions, and canal heritage sites are creating a growing mural movement leaving a positive rippling effect that spans across the globe.
One such fascinating story will be highlighted at the conference on Saturday, September 24, presented by Dr. Timothy J. Madigan, Director of Irish Studies at St. John Fisher College in Rochester, NY, where Frederick Douglass lived for over 20 years after his return to America from a trip to Ireland.
Frederick Douglass began his life named Frederick Augustus Washington Bailey, born to a slave woman and an unknown white man in Maryland around 1818. At the age of 20, disguised as a sailor he fled the South to New York State. He later moved to New Bedford, Massachusetts, at the time a significant destination for the Underground Railroad. He became a fiery abolitionist orator, author, women's rights and a freedom fighter during the Civil War era.
Dr. Madigan's talk will focus on  Fredrick Douglass's trip to Ireland in 1845 and how this influenced his later views on abolition and human rights, particularly the role which meeting Daniel O'Connell played in his commitment to the cause of human emancipation. It will also examine how Douglass remains a powerful figure for reconciliation in modern-day Ireland and Northern Ireland, with murals honoring him in Belfast, Northern Ireland and New Bedford, Massachusetts.
Media in Belfast published an article on a speech given by abolitionist Frederick Douglass to a large audience in the city on December 5, 1845, where he made the comment, "Instead of the bright, blue sky of America, I am covered with the soft, grey fog of the Emerald Isle. I breathe, and lo! the chattel becomes a man."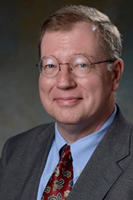 Dr. Madigan is the author of W. K. Clifford and "The Ethics of Belief" (Cambridge Scholars Publishing, 2010); and co-author (with Tim Delaney) of Lessons Learned from Popular Culture (SUNY Press, 2016), The Sociology of Sports: An Introduction (McFarland, 2015), Beyond Sustainability: A Thriving Environment (McFarland, 2014), and Sports: Why People Love Them! (University Press of America, 2009). He also edited Bertrand Russell, Public Intellectual (Tiger Bark Press, 2016), Lucretius: His Continuing Influence and Contemporary Relevance (RIT Press, 2011), Promethean Love (Cambridge Scholars Press, 2008), and edited and wrote the introduction to God and the Philosophers by his friend the late Paul Edwards (Prometheus Books, 2009).